Portraits
As well as creating picture books I am also a portrait artist. I produce charcoal drawings and acrylics on canvas to commission. I am interested in creating vibrant, contemporary representations of people of all ages. I love to celebrate  personality, diversity and positivity.
I usually paint in oils or acrylics on canvas and work from photographs I take myself so I can capture a laugh or a smile. If a serious pose is required I can also work from live sittings.
I graduated with an honors degree in Fine Art from the Kent Institute of Art and Design in Canterbury. Recent commissions include Transport for London and Standard Chartered Bank.
I like to work to a large scale format, although this portrait is 50 x 50 cm's, all others shown are 100 x 100 cm's.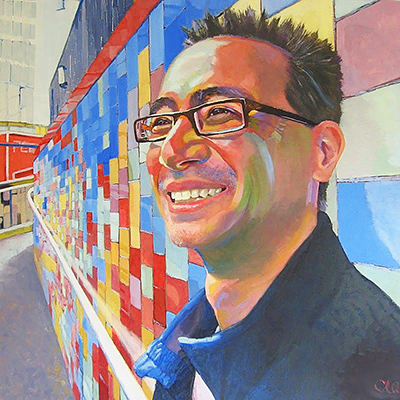 I offer multi artwork corporate packages as well as one off domestic commissions. Please contact me for more information:
clairealexanderportraits@gmail.com
Instagram: claire_alexander_portraits